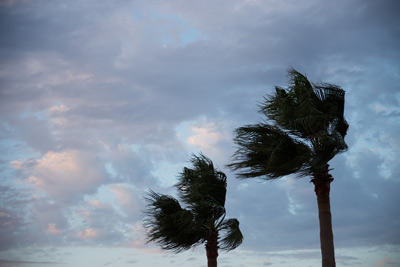 To reduce anxiety in the event of a disaster, it is best to have a plan. Sign up for weather and emergency alerts for your local area, prepare your home, and check your insurance coverage. You can also consider where you might evacuate to in the event of a hurricane or other natural disaster, and if you want to designate an out of town contact person for others to contact regarding your status during an emergency.  
As part of your preparations, you may also take steps to protect your important documents. Consider safeguarding important documents electronically through USB flash drives or online cloud storage. For hard copy important documents consider a fire-proof, lockable box, and/or renting a safe deposit box. You may also take a household inventory of your possessions with photo or video documentation, to support future insurance claims if needed.  
Learn more about what to watch out for during a disaster on our Disaster and Emergency Scams page.
You can also learn more about disaster preparedness at the FTC and the CDC's COVID/Hurricane preparedness site.