The Cold Case and Missing Persons Advisory Committee is made up of investigators, forensic scientists, victim advocates, and other individuals from around the country who are experts in the area of homicide investigation, research, genealogy, and forensic science. Committee members volunteer their time and assist the Cold Case and Missing Persons Unit by providing guidance on a variety of topics including current trends in forensic science and technology, available training opportunities, trends in genealogy research, and the best practices to use in the investigation and prosecution of cold cases. Each committee member has years of experience and training in their respective fields and represents different specialty areas bringing a wide range of knowledge and expertise to the committee.
Advisory Committee Members
Dr. Bruce Budowle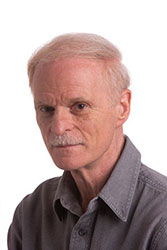 Dr. Bruce Budowle received a Ph.D. in Genetics in 1979 from Virginia Polytechnic Institute and State University. From 1979-1982, Dr. Budowle was a postdoctoral fellow at the University of Alabama at Birmingham. Working under a National Cancer Institute fellowship, he carried out research predominately on genetic risk factors for such diseases as insulin dependent diabetes mellitus, melanoma, and acute lymphocytic leukemia.  
From 1983-2009, Dr. Budowle was employed at the FBI Laboratory Division and carried out research, development, and validation of methods for forensic biological analyses. He has published more than 680 articles, made more than 800 presentations, and testified in well over 300 criminal cases in the areas of molecular biology, population genetics, statistics, quality assurance, and forensic biology. He has been a chair and member of the Scientific Working Group on DNA Methods, Chair of the DNA Commission of the ISFG, and a member of the DNA Advisory Board. He was one of the architects of the CODIS National DNA database. Some of Dr. Budowle's efforts also are in counter terrorism, to include in identification of victims from mass disasters and efforts involving microbial forensics and bioterrorism. Dr. Budowle was an advisor to New York State in the effort to identify the victims from the WTC attack.  
In the area of microbial forensics, Dr. Budowle has been the chair of the Scientific Working Group on Microbial Genetics and Forensics, with the mission to set QA guidelines, develop criteria for biologic and user databases, set criteria for a National Repository, and develop forensic genomic applications. Currently Dr. Budowle is the Director of the Center for Human Identification and Professor at the University of North Texas Health Science Center at Fort Worth, Texas. His current efforts focus on the areas of human forensic identification, microbial forensics, and emerging infectious disease with substantial effort in genomics and next generation sequencing. He is a Commissioner on the Texas Forensic Science Commission and a member or the Texas Governor's Sexual Assault Survivor's Task Force.  
Colleen Fitzpatrick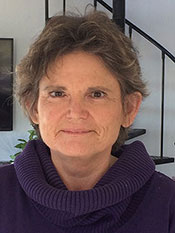 Colleen Fitzpatrick, PhD, is widely recognized as the founder of modern Forensic Genealogy.  She has pioneered the use of genetic genealogy for generating forensic intelligence on cold cases sometimes decades old.  Dr. Fitzpatrick has twice been recognized as a finalist in the prestigious Gordon Honeywell Thomas Cold Case Hit of the Year competition. achieving fifth place in 2018 out of 61 entries from 14 countries for solving the 1992-1993 Phoenix Canal Murders, the first case solved using genetic genealogy (2015), and fifth place in 2020 out of 50 entries from 20 countries for her work on the 1991 Sarah Yarborough Homicide, the first case where genetic genealogy was used to generate investigative leads (2011).  Dr. Fitzpatrick's expertise includes the application of whole genome sequencing to low level and highly degraded DNA, enabling identifications that otherwise were believed to have gone beyond the reach of modern technology.   
In addition to her work in forensic identification, Dr. Fitzpatrick had been a key member of the teams that have exposed two international Holocaust literary frauds. She has also been the Forensic Genealogist on several historical projects including the Identification of the Unknown Child on the Titanic and the Abraham Lincoln DNA Project.  Her collaborations include the Armed Forces DNA Identification Laboratory, the US Army Casualty and Mortuary Affairs Office, the Simon Wiesenthal Center in Jerusalem, the University of Arizona, the University of Adelaide, and the Max Planck Institute Department of Evolutionary Biology, and other noted professional organizations. She is a member of the Vidocq Society and the only Forensic Genealogist who is a Member of the American Academy of Forensic Science (AAFS).  
Dr. Fitzpatrick earned a PhD in nuclear physics from Duke University.  Through her company Rice Systems, Inc., she contracted with NASA, the Department of Defense, and other military and civilian government organizations on the development of high-resolution laser measurement techniques.  In 2005, she changed her focus to forensics.  She is the founder of Identifinders International and the Co-Founder of the DNA Doe Project. She lectures widely in the US, Canada, Europe, Australasia.  She has appeared in hundreds of domestic and international newspapers and magazines, and on international radio and television programs. She is the author of three books:  Forensic Genealogy, DNA & Genealogy, and The Dead Horse Investigation:  Forensic Photo Analysis for Everyone. 
Timothy McMahon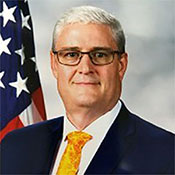 Timothy McMahon, Ph.D, is an accomplished Senior Forensic Specialist with over 20 years of specialized experience in overseeing receipt, forensic analysis, forensic research and return of physical evidence associated with human remains DNA testing including the last 5 years as the Director, DoD DNA Operations for the Armed Forces Medical Examiner System. He serves as Armed Forces Medical Examiners subject matter expert on DNA, molecular biology, virology, biochemistry, genetics, DNA forensic applications, emerging technologies & research initiatives, and laboratory design & management and  the principle liaison between other DoD, federal and international agencies with regards to DNA forensic and human remains identifications. He has comprehensive scientific knowledge of contamination causes and solutions based on 24 years of laboratory processing experience. He also developed and directed a for Life Technologies a global forensic professional service team that developed, executed and delivered full manual and automated forensic DNA laboratory testing solutions and designed custom DNA forensic laboratories and workflows. 
Billy Belk 
Billy Belk began his tenure with the police department as a young officer patrolling the streets of northeast Houston.  In 1983, he was promoted to the rank of Detective/Sergeant and was assigned to the Homicide Division.  For over two decades, he investigated hundreds of homicides, kidnappings and sexual assaults.  Many of these complex mysteries were solved by tireless tenacity and old-fashion investigative instincts.  Billy's extensive investigative experience came from assignments in the Homicide Division's Sex Crimes Unit, Murder Squad, Crime Scene Unit and Cold Case Squad. Working side-by-side with some of the legends in the Texas criminal justice community, Billy forged a mutual bond with prosecutors and criminal defense attorneys alike. For nearly five years, Billy worked in an undercover capacity in the Internal Affairs Division, Proactive Squad, receiving several Chief of Police commendations for his contribution to numerous police corruption investigations.  As a master hostage negotiator, Billy also worked alongside the elite SWAT Team during many special threat situations.  After being trained in DNA technology by the Justice Department, he traveled part-time to teach other agencies about the practical application of DNA technology to local law enforcement communities.  In 2005-06, he was given the difficult task of finding the needed evidence for private DNA retesting of over 500 Post-Conviction DNA cases investigated by the troubled HPD Crime Lab, DNA Section. While working as a police officer, Billy fulfilled his strong passion for law by attending the Law Center at the University of Houston.  Billy earned his Doctor of Jurisprudence in 2002.  He continued to serve with the police department and also practiced part-time in the areas of probate, family, and civil law until his retirement from the Houston Police Department in 2009. 
Sadie Darnell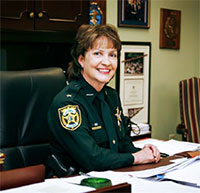 Sadie Darnell was sworn in as the first woman Sheriff of Alachua County (FL) on November 14, 2006 and retired January 4, 2021 after serving fourteen years. She is, also, retired from the Gainesville (FL) Police Department (GPD) after serving twenty-seven years and achieving the rank of captain. During her tenure as Sheriff, she served as President of the Florida Sheriffs Association's (FSA) Board of Directors for 2015/2016 and was the Chair of FSA's first statewide Cold Case Advisory Commission from 2015-2020. She also formed the first full-time dedicated Cold Case Unit at the Alachua County Sheriff's Office which has had many successes. She has been an advocate for crime victims throughout her career. In 1997 she had the honor of serving as an instructor at the University of North Texas National Victim Assistance Academy. She was recently appointed as a Board Member to Project: Cold Case based in Jacksonville, Florida. Project: Cold Case is a not-for-profit organization led by Ryan Backmann to provide hope for families of unresolved murder cases and to work toward publicizing and linking information, families, law enforcement with the goal of solving cases. Backmann's father, Cliff Backmann, was murdered in 2009; the case remains unresolved. Sadie was born in Gainesville and is a graduate of the University of Florida earning a bachelor's degree in Psychology and a master's degree in Educational Leadership. She is a graduate of the 168th Session of the FBI National Academy in Quantico, VA, and the John F. Kennedy School of Government Executive Program in Cambridge, MA. 
Shawn and Angie Ayers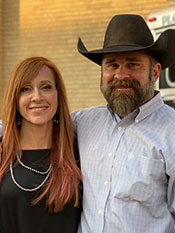 Shawn and Angie Ayers have been victim advocates since the tragic death of Shawn's sister, Amy, in 1991. 13-year old Amy Ayers was murdered along with three friends, 17-year-old Eliza Thomas, 17-year-old Jennifer Harbison and her 15-year-old sister, Sarah Harbison. The case gained national attention and became known as the Yogurt Shop Murders because the murders occurred while Eliza and Jennifer, who worked at the popular yogurt shop, were closing for the night. Amy and Sarah were at the shop waiting for a ride home from Sarah's older sister, Jennifer. The case has spanned almost thirty years with a variety of inconclusive leads, court battles, and struggles with DNA evidence that has not yet identified a known contributor. The Ayers family continues to advocate for Amy, Eliza, Jennifer, and Sarah by staying involved in the ongoing investigation and speaking out for other families who have lost loved ones to violent crime. The Ayers have been supportive of the Attorney General's Cold Case and Missing Persons Unit so that other families may be able to get the answers they deserve without having to wait decades for justice. Shawn and Angie Ayers live in Stephenville, Texas and have two children. 
Jay Swann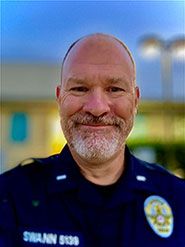 Lt. Jay Swann has been with the Austin Police Department for 17 years.  He has served in various capacities including assignments as a detective in Decentralized Investigations, the Strategic Intelligence Unit, the Special Investigations Unit, and five years in the Homicide Cold Case Unit.   As a sergeant, Swann supervised Austin Police Department's Human Trafficking Unit.   Swann currently sits on the Texas Sherriff's Association Cold Case Committee.  Swann brings a love for forensic sciences and a passion for working cold cases to the AG's Advisory Committee.
Mike Nance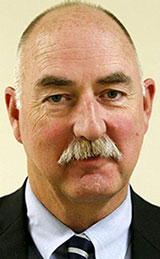 Mike Nance retired from the Tulsa Police Department after 38 years. Throughout his career, he worked as a street officer, foot patrol officer in public housing projects, mounted patrol officer, and street crimes investigator conducting drug enforcement. Mr. Nance was assigned to the Department's Planning and Research Division where he designed and implemented the agency's geo-spacial incident mapping system, domestic violence reporting system, automated property system, and automated incident reporting system. Mr. Nance was one of the original members of the Department's Special Operations/Tactical Team, and managed the Department's Honor Guard for sixteen years. He investigated Domestic Violence and instructed statewide for Domestic Violence Intervention Services. Mr. Nance also instructs Missing Persons Investigations and Cold Case Homicide Investigations throughout the state of Oklahoma as a CLEET certified instructor. He was also assigned to the Major Crime Unit and finally as a Homicide Investigator where he worked approximately 15 years before his retirement. After retirement from the Tulsa Police Department, Mr. Nance worked as a cold case/missing person investigator for the Oklahoma District Attorney's Office District 27. Mr. Nance is a member of the National Center for Missing & Exploited Children's Team ADAM and Project Alert programs. He is also a member of NecroSearch International. He has been a NamUs Regional Program Specialist since 2012 and is currently serving as the Regional Program Specialist for Region Four which covers AR, LA, OK, and TX. 
Carrie Sutherland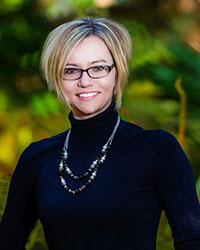 In her current position as a Regional Program Specialist (RPS) for the NamUs program at the University of North Texas Health Science Center, RPS Sutherland provides case management and support for the stakeholders in her assigned region. In addition to case and user management, she coordinates training and outreach to increase awareness and usage of the NamUs program and the resources available to law enforcement, medical examiners and coroners. Carrie has served as member of the National Institute of Justice's Cold Case working group and was a contributor to the publication "National Best Practices for Implementing and Sustaining a Cold Case Investigation Unit". She was also a member of NIJ's Missing Migrant working group. She serves as an expert on the Florida Sheriff's Association Cold Case Advisory Committee and most recently joined the Lady Justice Cold Case Working Group- Forensic Science Team (part of Presidential Task Force on Missing and Murdered American Indians and Alaska Natives). Prior to her current role at NamUs, she was employed by the NFSTC, The National Forensic Science Technology Center, where she functioned in a supervisory role for NamUs staff after holding a position as a Senior Forensic Specialist in DNA. During her role as a DNA Specialist, she was responsible for providing instruction for various DNA and Biological screening training programs from all over the U.S. She also validated DNA instrumentation, performed technology evaluations, and conducted DNA laboratory audits using FBI Quality Audit Standards as well as ISO17025 standards. Before joining NFSTC, Carrie Sutherland was a crime laboratory analyst for the Florida Department of Law Enforcement (FDLE), where she performed forensic serology and DNA testing and provided expert witness testimony when required as a qualified expert witness. She was a local administrator for the Combined DNA Index System (CODIS) database. 
J.J. Schmidt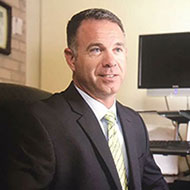 J.J. Schmidt has over 28 years law enforcement experience and is currently employed with the Austin Police Department.  During his tenure at the Austin Police Department, J.J. was assigned as a Detective in the Homicide Cold Case and Missing Persons Unit.  While working in the Homicide Cold Case and Missing Person Unit, J.J. worked on several high-profile cases and collaborated with other local, state, and federal partners to seek justice for victims of violent crimes. J.J. has a strong passion for serving his community and working closely with others to ensure a safe community.  J.J. received a bachelor's degree in Criminal Justice from Southwest Texas State University and a master's degree from Sam Houston State University in Management of Criminal Justice.   
Dr. David Mittleman 
Dr. David Mittelman is the CEO of Othram Inc. located in Houston, Texas. Dr. Mittelman has a well-established background in genomics that spans over two decades. He participated in the Human Genome Project while at the University of Texas Southwestern Medical Center and later received his PhD in Molecular Biophysics from Baylor College of Medicine. He completed his postdoctoral training at Baylor College of Medicine's Human Genome Sequencing Center. Dr. Mittelman started his own NIH-funded research program as an associate professor at Virginia Tech where he developed DNA analysis tools used by the 1000 Genomes Project and other large-scale sequencing efforts. He founded his first private venture, Arpeggi Inc. to develop tools to extract the most information from genomic datasets, using an integrated approach designed to scale well on local and cloud environments. Arpeggi was acquired by Gene by Gene in August 2013, and Dr. Mittelman served as the CSO at Gene by Gene and its flagship brand, Family Tree DNA. Dr. Mittelman has helped launch and grow other genomics companies and in 2018 founded Othram to bring the latest genomics technology to forensic DNA testing. Othram operates the first and only laboratory purpose-built to apply the power of genome sequencing to forensic evidence, for use with Forensic Genetic Genealogy (FGG) and other advanced human identification applications. Othram specializes in testing DNA evidence that has failed other testing methods or is not suitable for testing with other laboratories. Dr. Mittelman's research focus is to develop processes to prioritize minimizing consumption of evidence, while producing the most comprehensive genetic profile.  
Bob Alford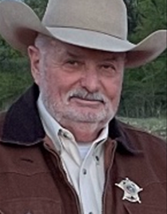 Bob Alford has forty-six years of law enforcement experience. He served twenty-six years with the Texas Department of Public Safety, spending six of those years as a State Trooper. He was elected Sheriff of Johnson County in 1997 where he served for five terms until his retirement in 2016. During his time as Sheriff, Bob was a key participant in the Texas Sheriff's Association, serving three terms as a board member. Bob also chaired the Texas Sheriff's Association Cold Case Review Team, a twenty-member committee composed of federal, state and local law enforcement personnel who review and assist other agencies with unsolved homicide cases. Bob served on the Review Team for fifteen years and was Chair for ten years. Bob has twenty years of experience in criminal intelligence and narcotics and has led several multi-agency task forces throughout his career in law enforcement. He currently holds a full law enforcement commission as a Special Ranger from the Texas Department of Public Safety and a Master Peace Officer Certification from the Texas Commission on Law Enforcement. He is a graduate of the FBI National Academy and the National Sheriff's Institute and continues to serve law enforcement through civic organizations such as the 100 Club and the Burleson Police Department Foundation Board.
Stephen T. Busch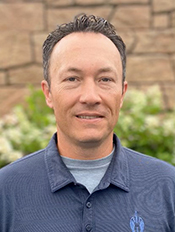 Mr. Busch joined the Federal Bureau of Investigation (FBI) in 2002, and spent a total of 19 years working a variety of investigative assignments including counter terrorism, white-collar crime and violent crime.  Prior to his appointment as the first ever full time Forensic Genetic Genealogy (FGG) agent in the FBI, he completed a 15-year assignment as a SWAT Team Leader and sniper instructor wherein he led and participated in hundreds of high-risk law enforcement operations in the United States and overseas.
In 2018, after the arrest of the Golden State Killer, former Special Agent Busch teamed up with FBI Attorney Steve Kramer and cofounded the FBI's national effort to train and equip FBI personnel to work hand in hand with our state and local counterparts to apply FGG and solve cases.  Mr. Busch wrote the curriculum for the FBI's in house 40-hour FGG training, while leading a collaborative approach with FBI headquarters elements to build metrics and develop best practices for the utilization of FGG nationwide and overseas.
After contributing to over 50 case solutions through FGG, Mr. Busch resigned from the FBI in May of 2021 and founded Indago Solutions, a private company dedicated to creating software designed specifically for investigators to drastically reduce the time and effort required to efficiently apply the FGG process and solve cases. Mr. Busch earned a B.S. in Engineering from Cornell University, and spent 5 years in the private sector as an engineer before joining the bureau.
Marx Howell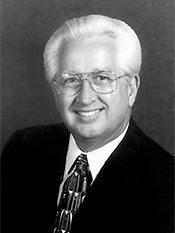 Inspector Marx Howell is a 32-year veteran of the Texas State Police, holds a Bachelor's Degree in Criminal Justice, and is a graduate of the FBI National Academy. He started his career as a state trooper in the Traffic Law Enforcement Division and promoted through the ranks to Captain in the Criminal Law Enforcement Division and then to Inspector. He is a T.C.O.L.E. approved Law Enforcement Instructor. He has over 60 years of police experience.  He has served as Vice-Chair of the Sheriffs' Association of Texas Cold Case Review Team since it was started in 1985. This team has provided assistance on hundreds of unsolved missing persons, sexual assaults, autoerotic fatality, and homicide cases since it was established 37 years ago.

He is trained in crisis intervention, critical incident stress de-briefing, hostage negotiation, forensic hypnosis and interpersonal violence. Marx has taught forensic hypnosis courses to law enforcement officers since 1982 and Criminal Profiling courses since 1984.